Whether you know us from childhood, friend or from that one song from the seventies, YMCA has a place for you! We are continuously looking for eager and enthusiastic volunteers to help us plan, organise and facilitate new YMCA activities. Do you wish to help us?
Graphic designer wanted!
Are you precise, creative and do you know one-or-two things about designing posters and t-shirts? Boy, do we have a position for you! At YMCA Den Haag we are looking for a voluntary designer for our pr, flyers, website and many more things.
Are you curious? Subscribe using the form below!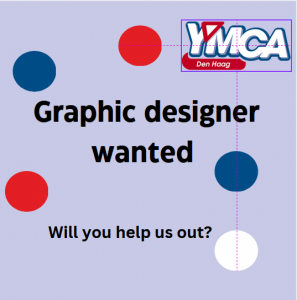 Join our Volunteer pool
Do you want to do good, relevant work, but do you not have any idea where to start? We can help! As part of our volunteer pool you'll be kept up-to-date about the latest activities and volunteering activities.
Within this pool you can pick the activities you like. Do you like to work with young children, or rather young adults? Arts & Crafts, games or sports activities maybe? Pick what fits with YOU.
As part of our volunteering pool, you can do youth, elderly and young-adult related voluntary work when it suits YOU. Do you have exams, a holiday or a family visit? No problem!
As a volunteer you will also be invited to interesting training and social opportunities. You'll be invited to meetings, barbecues and drinks that help you to get in touch with other YMCA volunteers.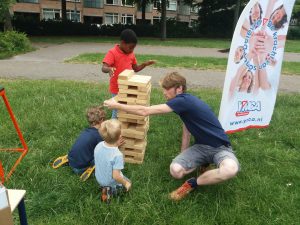 Volunteering with YMCA
Almost everyone connected to YMCA Den Haag is a volunteer. Most of those volunteers are active at youth activities, or summer camps, while we also host activities for young adults and the elderly. All these activities would of course be non existent without eager activity coordinators, treasurers and board members.
We are always looking for enthusiastic volunteers to develop, guide and coordinate our activities and youth projects. Do you want to help us?
Do you want to join YMCA in The Hague? Or do you want to see what role you can play at our worldwide organisation? Get in touch with us!
Interested in starting your own YMCA activities in your city district? Take up contact with YMCA The Hague and we will see to make your dreams, and those of many children, come true.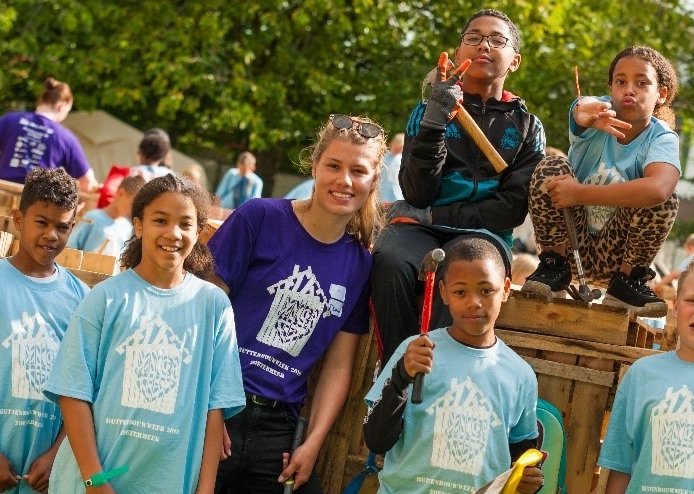 YMCA Den Haag is HKV – approved!
YMCA Den Haag is the proud owner of the official Haags Keurmerk voor Vrijwilligersorganisaties, a label for volunteering organisations in the city of The Hague. The label is granted to organisation that provide a safe, and trusted environment to volunteers. Do you want to know more about our volunteers' policy? Click here (only in Dutch in Dutch).